Description
.44 Magnum 200 Grain RNFP BLACK Hi-Tek Coated RNFP– With our 100% hand-loading techniques- We place the same care and passion into each and every round produced as those do in their own private loading rooms. These techniques produce the most reliable, accurate round of ammunition available on the market today!
Cowboy Choice Ammunition is an affiliated SASS Merchant, recognized as a leader in true Cowboy Action Ammunition. Visit the Single Action Shooting Society website at: http://www.sassnet.com/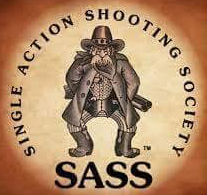 We use a unique heat-set "HI-TEK Supercoat" manufactured in Australia, where it has been used for more than 20 years. The Hi-Tek Supercoat Bullet Coating totally encapsulates the lead projectiles and replaces standard wax lube. The 44 Magnum Cowboy Action line is developed for Cowboy Action Shooters by Cowboy Action (SASS) Shooters. Our mild shooting Cowboy Action line meets SASS Power Factors, yet are a pleasure to shoot in repetition with minimal kick back or recoil.
Our bullets are "Hard-Cast." Hard cast bullets are just that: harder. We use a 92% Lead/6% Antimony/2% Tin bullet alloy for casting all bullets.
Hi-Tek Supercoat bullets are safe to shoot indoors.  The coating gives off no toxic out-gassing or particulate matter when fired. The coating is absolutely nonabrasive and contains no PTFE or MOLY. There is no wax lube and it minimizes your exposure to lead. The end result is cleaner air, cleaner hands, cleaner equipment and cleaner guns!
Check out a video of the Hi-Tek coating process here and see why you might want us to do it for you!!
Our bullets greatly reduce the amount of smoke normally associated with cast bullets
Lead fouling of the bore is drastically reduced or in most cases, eliminated completely
Our coating gives off no toxins or particulate matter when fired
Is 100% non abrasive and contains no PTFE or MOLY
They are completely safe to use in Glock's polygonal rifled barrels
There is no risk of receiving bullets, only to find that the lube has melted or shaken out of the lube groove
Greatly minimizes your exposure to lead
We put the same care into each round as you would rolling your own!!
Velocity: 530 FPS
Approved for Indoor Ranges!
Elmer Keith, one of the most famous and popular firearms related authors at the time, developed a number of classical heavy handloads for the .44 Special; many are still highly regarded today. He also championed the concept of higher powered big-bore revolvers with Smith & Wesson and Remington Arms, eventually leading to the development of the .357, .41, and .44 Magnums. Keith's suggested designation for the proposed .44 caliber round was the ".44 Special Magnum," but when Remington Arms developed the cartridge they chose to name it the .44 Remington Magnum. Nonetheless, the new cartridge was developed directly from the .44 Special design by simply lengthening the older case by .125 inch. Remington's stated rationale for the making of this change was to preclude higher pressured Magnum loads from being chambered in .44 Special revolvers
Recently the .44 Special has experienced something of a resurgence, as many firearms enthusiasts have realized that the heavily recoiling Magnum round is really "too much pistol" for many applications, and the heavier and more bulky revolvers in which it is chambered are not as convenient to carry. Another key factor fueling the Special's comeback is its ability to fit in the longer chambers of the aforementioned .44 Magnum revolvers, much like the .38 special fits in the longer chambers of the .357 Magnum. This makes the .44 Special cartridge an attractive alternative for reduced velocity target shooting and  plinking. The recent popularity of Cowboy Action shooting has also helped pique interest in the .44 Special, motivating manufacturers to offer modern and reproduction firearms chambered for this classic cartridge. Check out our 100% hand-loaded Cowboy Action loads in this caliber in our "Cowboy Choice" tab for super mild shooting, accurate loads there as well!
Velocity: 530 fps
Meets SASS Power Factor.
Sized: .430
Velocity: 530 FPS
Power Factor: 106
BHN 12/1