Nestled in the scenic Bitterroot Valley of the Big Sky Country in Western Montana, the 15,000 square foot manufacturing and distribution facility of Choice Ammunition produces what could possibly be the most reliable, precision ammunition you can buy.
Choice Ammunition products are developed with proprietary formulas by our load development experts and ballisticians. All of our products are 100% hand­loaded by trained professional load technicians and undergo rigorous performance testing along with 100% visual inspection of all rounds produced. Only the finest components and projectiles are used. So, for the Hornady, Nosler, Barnes, Sierra, Berger and exotic defense round enthusiasts; we have you covered! Every round produced is made with new brass, from only the finest suppliers.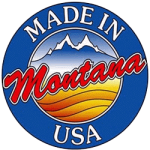 Choice Ammunition, while offering over 260 different rounds of ammunition for a diverse range of shooting enthusiasts, is the one­-stop-­shop for you; our valued shooting customer. We strive to provide not only the finest ammunition on the market, but superior customer service and super fast shipping.
We manufacture ammunition for all varieties of shooting enthusiasts, which basically are covered in the following categories:
Hunting/Safari
Developed by avid hunters, your Choice Ammunition products are designed and built to perform flawlessly each and every time you take that critical shot. Whether your passion is to hunt varmints, deer, hogs, moose and elk, dangerous game, or a once in a lifetime species, such as stone sheep or kashmir markhor ­ we make it our passion and personal responsibility to provide ammunition you will rely on and turn to, each and every time you take to the field.
Choice Ammunition does not claim to be the lowest priced hunting ammunition you will find online or on the shelf or at your local sporting goods store. Our premium lines are specifically developed for those that do not have the time or passion for the art of loading personal ammunition.
If we as hunters carefully examine our overall expenses in a year of hunting, we realize that ammunition may be the smallest investment of the season! With this, if you are not one of those talented hand­loaders spending countless hours in a loading room­ you can now rely on Choice Ammunition to hand load for you!
We also realize the importance of recruiting and maintaining new hunters to the sport of hunting. With this, we have developed recoil sensitive loads for women hunters and youth hunters that have not yet fully developed their shooting skills, or those that simply prefer such reduced recoil loads. Feel free to inquire on these special rounds.
Defense
The Choice Ammunition development team has selected only the finest, most effective defense projectiles in the industry, to insure your safety and those of your family, loved ones and surroundings. Our defense rounds are specifically designed to inflict maximum energy and wound cavity damage to the intended target. Penetration levels are calculated between certain rounds and available in varied applications.
Choice Ammunition offers a range grade practice round along with most all of our defense ammunition bullet weights. This allows our customers to spend time at the range or practice field with their preferred firearm(s) for defense use, and not shooting through boxes of premium defense projectiles in these training exercises.
The Choice Ammunition team supports and encourages nation­wide concealed and open carry abilities and adamantly defends our Second Amendment rights.
Range
Shooting enthusiasts, if your weekends or weekdays are preferred at the range or in the hills (like ours!) instead of the golf course, Choice Ammunition offers a wide variety of affordable, yet dependable products for you. Our range grade items are packaged in various quantities and still offer the same reliability and performance of other Choice Ammunition products. We utilize only new brass in our ammunition with precise powder charges and quality projectiles for smooth performance at a reasonable price.
Competition/Match
Cowboy Action, 3­Gun and competitive long range shooters; feel confident that Choice Ammunition will provide you with superior ammunition for the growing sport of competitive shooting. If you do not load your own ammunition for these events, put your trust in Choice Ammunition, you will not be disappointed!