Description
.44 Special 180 Grain TCFP BLACK Hi-Tek Coated Lead Cowboy Action- With our 100% hand-loading techniques- We place the same care and passion into each and every round produced as those do in their own private loading rooms. These techniques produce the most reliable, accurate round of ammunition available on the market today! The .44 Special Cowboy Action line is developed for Cowboy Action Shooters by Cowboy Action (SASS) Shooters. Our mild shooting Cowboy Action line meets SASS Power Factors, yet are a pleasure to shoot in repetition with minimal kick back or recoil.
Cowboy Choice Ammunition is an affiliated SASS Merchant, recognized as a leader in true Cowboy Action Ammunition. Visit the Single Action Shooting Society website at: http://www.sassnet.com/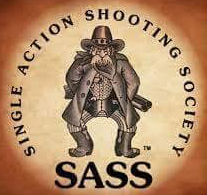 We use a unique heat-set "HI-TEK Supercoat" manufactured in Australia, where it has been used for more than 20 years. The Hi-Tek Supercoat Bullet Coating totally encapsulates the lead projectiles and replaces standard wax lube. These .44 Special Cowboy Action Hi-Tek Coated Lead 180 grain TCFP rounds feed reliably in Lever Guns as well.
Our bullets are "Hard-Cast." Hard cast bullets are just that: harder. We use a 92% Lead/6% Antimony/2% Tin bullet alloy for casting all bullets.
Hi-Tek Supercoat bullets are safe to shoot indoors.  The coating gives off no toxic out-gassing or particulate matter when fired. The coating is absolutely nonabrasive and contains no PTFE or MOLY. There is no wax lube and it minimizes your exposure to lead. The end result is cleaner air, cleaner hands, cleaner equipment and cleaner guns!
Check out a video of the Hi-Tek coating process here and see why you might want us to do it for you!!
Velocity: 510 FPS
Federal Primers!
Approved for Indoor Ranges!
Our bullets greatly reduce the amount of smoke normally associated with cast bullets
Lead fouling of the bore is drastically reduced or in most cases, eliminated completely
Our coating gives off no toxins or particulate matter when fired
Is 100% non abrasive and contains no PTFE or MOLY
They are completely safe to use in Glock's polygonal rifled barrels
There is no risk of receiving bullets, only to find that the lube has melted or shaken out of the lube groove
Greatly minimizes your exposure to lead