Description
.38 Long Colt 105 Grain TCFP Hi-Tec Coated Lead Cast Bullet in "COWBOY CHOICE- The .38 Long Colt, also known as .38 LC, is a black powder cartridge introduced by Colt's Manufacturing Company in 1875. In 1892, it was adopted as a standard military pistol cartridge by the United States Army for the Colt M1892 revolver. The metric designation for the .38 Long Colt is 9.1×26mm. It is slightly more powerful than the .38 Short Colt, also known as .38 SC. The original .38 SC and .38 LC differ in case length, bullet diameter, weight, and design and are not interchangeable; however, modern production .38 SC ammunition is now loaded with a smaller, internally-lubricated bullet which can be fired from firearms chambered in .38 LC or .38 Special. The modern .38 LC can be fired from .38 Special firearm, but not from a firearm designed for the .38 SC, since the case length is too long.
The .38 Long Colt remained the Army's primary revolver cartridge until 1909, when the .45 M1909 cartridge was issued along with the .45 Colt New Service revolver as the new standard military sidearm for the U.S. Army. However, some of the old .38 Long Colt revolvers and ammunition remained in reserve stocks, and when the U.S. entered World War I in 1917, the need for sidearms was such that even these low-performing weapons were brought out of storage for usage away from the front lines.
In civilian use, the .38 LC was chambered in a number of Colt revolvers and saw some use among target shooters. Various U.S. police forces also adopted the cartridge. However, the cartridge became nearly extinct after Smith & Wesson's more powerful .38 Special cartridge became widely popular as a civilian and police service cartridge. By 1908, even Colt was chambering their new Police Positive and Army Special revolvers in ".38 Colt Special", which was just a standard .38 Smith & Wesson Special with a different headstamp. *From Wikipedia, the free encyclopedia
COWBOY CHOICE AMMUNITION
Cowboy Choice Ammunition is an affiliated SASS Merchant, recognized as a leader in true Cowboy Action Ammunition. Visit the Single Action Shooting Society website at: http://www.sassnet.com/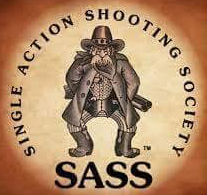 We use a unique heat-set "HI-TEK Supercoat" manufactured in Australia, where it has been used for more than 20 years. The Hi-Tek Supercoat Bullet Coating totally encapsulates the lead projectiles and replaces standard wax lube. These .38 Special Cowboy Action Hi-Tek Coated Lead 105 grain TCFP rounds feed reliably in Lever Guns as well.
Our bullets are "Hard-Cast." Hard cast bullets are just that: harder. We use a 92% Lead/6% Antimony/2% Tin bullet alloy for casting all bullets.
Hi-Tek Supercoat bullets are safe to shoot indoors.  The coating gives off no toxic out-gassing or particulate matter when fired. The coating is absolutely nonabrasive and contains no PTFE or MOLY. There is no wax lube and it minimizes your exposure to lead. The end result is cleaner air, cleaner hands, cleaner equipment and cleaner guns!
Check out a video of the Hi-Tek coating process here and see why you might want us to do it for you!!
Velocity: 640 FPS
Approved for Indoor Ranges!
100% Hand-Loaded