Description
.45-70 Government 405 Grain Hi=Tek Coated Lead Cowboy Action Lead Cast~ 100% Hand-Loaded~ The .45-70 rifle cartridge, also known as . 45-70 Government, was developed at the U.S Army's Springfield Armory for use in the Springfield Model 1873, which is known to collectors as the "trapdoor Springfield". The new cartridge was a replacement for the stop-gap .50-70 Government cartridge which had been adopted in 1866, one year after the end of the Civil War. As is usual with U.S. military ammunition, the .45-70 was an immediate hit among American sportsmen, and the .45-70 has survived to the present day. Today, the traditional 405-grain (26.2 g) load is considered adequate for any North American big game within its range limitations, including the great bears, and it does not destroy edible meat on smaller animals such as deer due to the bullet's low velocity. It is very good for big-game hunting in brush or heavy timber where the range is usually short. The .45-70, when loaded with the proper bullets at appropriate velocities, has been used to hunt the African "Big Five". The .45-70 has been loaded and used to harvest everything from birds to elephant and the cartridge is still undergoing new development work well over a century after its introduction.
The .45-70 retains great popularity among American hunters for the niche it is suited for. In addition to its traditional use in rifles, Thompson Center Arms has offered a .45-70 barrel in both pistol and rifle lengths for their Contender single-shot pistol, arguably the most potent caliber offered in the Contender frame.
Our 100% Hand-Loaded Cowboy Action 405 grain Hi-Tek Coated Lead Cast rounds are loaded with extremely tight tolerances, producing highly accurate, consistent and reliable performance with each and every shot! Our proprietary load formulas and loading process create the finest round of ammunition available on the commercial market today we feel. If you don't load your own ammunition- let us do it for you!
Cowboy Choice Ammunition is an affiliated SASS Merchant, recognized as a leader in true Cowboy Action Ammunition. Visit the Single Action Shooting Society website at: http://www.sassnet.com/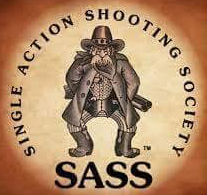 Velocity: 800 fps
Power Factor: 324
OAL: 2.510
BHN 12-15
Federal Primers!
100% Hand-Loaded