Description
.300 Norma Magnum 200 Grain Nosler AccuBond- The .300 Norma Magnum may be the newest kid on the block in the long-range shooting community, but the United States Special Operations Command (SOCOM) just selected it as their new Advanced Sniper Rifle Cartridge. The .300 Norma Magnum is a cartridge that has begun to gain popularity in the long range shooting community as well. The .300 Norma Magnum is a .338 Norma Magnum case necked down to .308 caliber. This cartridge was named .300 Norma Magnum to differentiate it from the .308 Norma Magnum designed in 1960.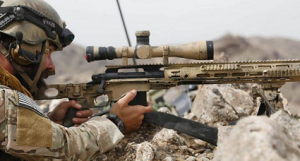 Choice Ammunition has taken our 100% hand-loading techniques and produce an extremely accurate, highly dependable round for the .300 Norma Magnum in this load. Our loading tolerances are only matched by passionate hand-loaders in their own loading rooms. Consistent seating depths, powder charges and proprietary formulas of Choice Ammunition, make this 200 grain Nosler AccuBond round the best you can buy on the commercial market today.
The Bullet:
Through an exclusive bonding process that eliminates voids in the bullet core, AccuBond couples Nosler's proven copper-alloy jacket with its special lead-alloy core. The result is a bullet that flies true, penetrates deep and retains its weight, without causing extensive barrel fouling. The unique white polymer tip resists deforming and initiates expansion on impact. Nosler's Solid Base at the rear of the bullet acts as a platform for large diameter mushrooms.
Velocity 3120 fps
100% Hand-Loaded