Description
.454 Casull 300 Grain Hornady XTP- The .454 Casull (/kə'sul/) is a firearm cartridge, developed as a wildcat cartridge in 1957 by Dick Casull and Jack Fullmer. It was first announced in November 1959 by Guns & Ammo magazine. The basic design was a lengthened and structurally improved .45 Colt case. The wildcat cartridge finally went mainstream in 1997, when Ruger began chambering its Super Redhawk in this caliber. Taurus followed with the Raging Bull model in 1998 and the Taurus Raging Judge Magnum in 2010. The .45 Schofield and .45 Colt cartridges can fit into the .454's chambers, but not the other way around because of the lengthened case (very similar to the relationship between .38 Special and .357 Magnum cartridges as well as the .44 Special and .44 Magnum cartridges.
The round is one of the most powerful handgun cartridges in production. The .454 Casull generates almost 5 times the recoil of the .45 Colt, and about 75% more recoil energy than the .44 Magnum. The .454 Casull round is primarily intended for hunting medium or large game, metallic silhouette shooting, and bear protection.
Choice Ammunition, and our 100% Hand-Loading techniques- produce a round of ammunition for the .454 Casull that is demanded in big game, dangerous game and defense applications. Accuracy, consistency and dependability are crucial at that final moments of such an endeavor. Choice Ammunition takes this responsibility seriously by meticulously weighing each powder charge with our proprietary formulas and temperature insensitive powders, seating the bullet at the exact length for optimal performance and test firing each and every lot of ammunition at an average of 500% over industry average. We have no high speed production machines- only passionate and dedicated load technicians pulling each and every handle, producing one round of ammunition at a time.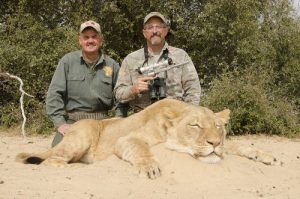 The Bullet~
Hornady XTP bullets were designed for hunting, self-defense, and law enforcement. One of the great things about the XTP bullet is reliable performance, it features controlled expansion where six serrations divide the bullet into six symmetrical sections. These sections weaken the jacket to allow controlled expansion at low velocities and ensures fragmentation does not occur at high velocities. The XTP bullet is really known for its stopping power. They were designed from the beginning to expand reliably at a variety of handgun velocities and deliver deep, terminal penetration with every shot. Most handgun bullets are designed to perform at a single factory-specified velocity where the XTP bullet is designed to offer controlled expansion over a range of velocities.
Each XTP Bullet has a swaged core and drawn copper jacket to ensure uniform expansion and in-flight stability. Adding a cannelure to this bullet keeps the core and the jacket locked together while also allowing the cartridge case to tightly crimp, adding security at high velocities.
100% Hand-Loaded
Velocity 1,475 fps 4.5″ bbl.