Description
.450 Bushmaster 395 Grain Hornady Sub-X (subsonic)- The .450 Bushmaster is a rifle cartridge developed by Tim LeGendre of LeMag Firearms, and licensed to Bushmaster Firearms International.
The .450 Bushmaster makes use of .452 in. bullets because the lower impact velocities and energies would not adequately expand the heavier jacketed .458 in. bullets. The cartridge is chambered in bolt-action rifles by Ruger, Savage, Mossberg, and Remington, Ruger's No. 1 single shot rifle, AR-15 rifles, as well as an AR-15 pistol by Franklin Armory.
Ballistically, the .450 Bushmaster has a rather flat trajectory out to 200 yards; if the firearm is zeroed at 150 yards, the user can expect to see a rise of 1.8 inches at 100 yards, zero at 150 yards, and a drop of 4.9 inches at 200 yards. The cartridge fits single-stacked in a standard AR-15 magazine with a single-stack follower. A 10-round AR-15 magazine body yields a four-round magazine, a 20-round AR-15 magazine body yields a five- to seven-round magazine, and a 30-round body yields a nine-round magazine.
450 Bushmaster has a trajectory of +3.0" at 100 yards and -13.7" at 250 yards, while . 350 Legend checks in at +2.9" and -15.7", respectively. In other words, they are both very flat shooters inside of 200 yards, with a sweet spot right around the 165-yard mark, and both rapidly start to fall off after 200 yards.
Choice Ammunition has taken our 100% hand-loading techniques and produce an extremely accurate, highly dependable round for the .450 Bushmaster in this subsonic load. Our loading tolerances are only matched by passionate hand-loaders in their own loading rooms. Consistent seating depths, powder charges and proprietary formulas of Choice Ammunition, make this 395 grain Sub-X round the best you can buy on the commercial market today. The expansion and weight retention of this subsonic round is remarkable.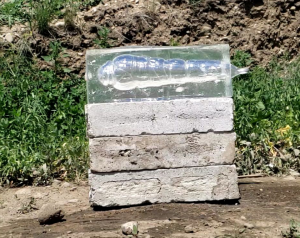 Velocity 1,042
100% Hand Loaded