Description
.348 Winchester 220 Grain Barnes Original FN- The .348 Winchester was introduced in 1936 in the Winchester Model 71 lever action rifle. The .348 cartridge was a modernized replacement for the old .33 Winchester and .35 Winchester cartridges and the Model 71 was essentially an improved Model 1886 rifle. The .348 was one of the most powerful rimmed rounds ever used in a lever action rifle. The Model 71/.348 combination was eventually replaced in the Winchester line by the Model 88 lever action in the ballistically identical .358 Win. caliber. It is excellent for any North American big game in woods or brush, if the 200-220 grain bullet is used, but not especially suited to long range (300 yards and beyond) as a result of the need to use flat-nose slugs due to the Model 71's tubular magazine.
No other rifle was ever offered in .348 by Winchester (although Uberti has made some 400 rifles chambered for the .348 in the Cimarron 1885 Hi-Wall in 2005-06), and it has been supplanted by the .358 Winchester (in the Model 88). (The Model 71 was discontinued in 1958.) The .348 is also the basis for the .348 Ackley Improved, The .348 Ackley improved has about a 200 fps advantage over the standard. The .348 also served as the basis for the .50 Alaskan and .500 Linebaugh cartridges.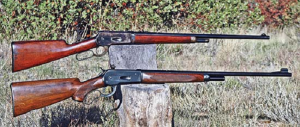 Choice Ammunition has taken our 100% hand-loading techniques and produce an extremely accurate, highly dependable round for the .348 Winchester. Our loading tolerances are only matched by passionate hand-loaders in their own loading rooms. Consistent seating depths, powder charges and proprietary formulas of Choice Ammunition, make this 220 Grain Barnes Original FN round the best you can buy on the commercial market today. This is a tremendous big game load for the traditionalist seeking close quarters, open sight hunting. Don't compromise with "Factory" ammunition when it really counts! Choice Ammunition utilizes only the finest components and proprietary loading formulas meticulously assembled with temperature insensitive powders. This insures wherever your travels may take you- you can depend on our premium ammunition to close out your hunt.
The Bullet: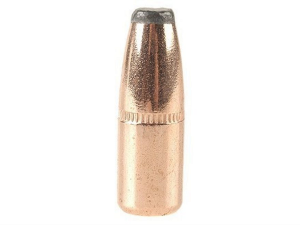 Designed to the personal specifications of Fred Barnes for his own use on big game, this was the bullet that started it all. Produced by pressure-forming pure copper tubing around a pure lead core, this highly reliable bullet was the first custom bullet available to American handloaders. Introduced in 1939, it was long the favorite of professional hunters who demanded performance they could depend on, each and every time. On impact, Barnes's Original bullets typically expand to more than 200 percent of their original diameter and retain 70 to 90 percent of their original weight.
The Barnes Original is a true hunting bullet generations of sportsmen have relied on.
Velocity 2,330 fps.
100% Hand-Loaded