Description
.45 Long Colt 180 Grain RNFP Lead Cowboy Action- Developed by Real Cowboy Action Shooters! A true CAS competition load. Low recoil, super accurate.  100% Hand Loaded! We put the same care into each round as you would at your loading bench.
Cowboy Choice Ammunition is an affiliated SASS Merchant, recognized as a leader in true Cowboy Action Ammunition. Visit the Single Action Shooting Society website at: http://www.sassnet.com/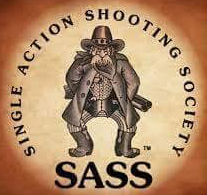 Meets SASS Power Factor.
Velocity: 460 FPS
The .45 Long Colt gun cartridge dates to 1872 and started out as a round designed for the Colt Single Action Army revolver. In fact, many .45 Long Colt guns today are replicas of the Colt Single Action Army revolver. Often marketed as a magnum-handgun hunting round, one of the most common uses of .45 Long Colt ammo today is in Cowboy Action Shooting. Hunters sometimes also use .45 Long Colt revolvers and some derringers (generally for collections or self-defense) that are chambered for the .45 Long Colt cartridge as well. Companies such as Winchester, Rossi, Uberti, and the Henry Repeating Arms company also produce lever-action .45 Long Colt rifles. Hunters and shooters will enjoy the vintage feel of the .45 Long Colt rifle, with its long history of use in the Army and was used for hunting or self-defense in the Old West. With their rich history, .45 Long Colt guns offer both modern functionality and fun for collectors, Cowboy Action shooters, and reenactors.
This .45-caliber has long been considered "the gun that won the West."   Noted for its power and reliability, it was the most popular full sized revolver of the late 1800s.  Turned out by the Colt Fire Arms Manufacturing Company of Hartford, Connecticut, it sold for $17 by mail order.  A classic single action revolver, it remains in production today.
The model 1873 revolver, commonly known as the Colt Single Action, Peacemaker, or Frontier, was actually developed in 1872, based on the patents granted to Charles B. Richards and W. Mason. In 1873, the US Army adopted this revolver along with its black powder centerfire cartridge of .45 caliber, and issued it to troops in 2 models.