Description
.38 Special 158 Grain RNFP Lead Cowboy Action- With our 100% hand-loading techniques- We place the same care and passion into each and every round produced as those do in their own private loading rooms. These techniques produce the most reliable, accurate round of ammunition available on the market today! The .38 Special Cowboy Action line is developed for Cowboy Action Shooters by Cowboy Action (SASS) Shooters. Our mild shooting Cowboy Action line meets SASS Power Factors, yet are a pleasure to shoot in repetition with minimal kick back or recoil.
Cowboy Choice Ammunition is an affiliated SASS Merchant, recognized as a leader in true Cowboy Action Ammunition. Visit the Single Action Shooting Society website at: http://www.sassnet.com/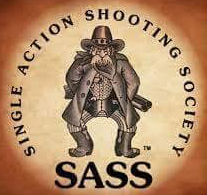 Our bullets are "Hard-Cast." Hard cast bullets are just that: harder. We use a 92% Lead/6% Antimony/2% Tin bullet alloy for casting all bullets.
Velocity: 510 FPS
Federal Primers!
Developed by Real Cowboy Action Shooters! A true CAS competition load. Low recoil, super accurate round developed as a primary revolver round for Knock-Downs. May not feed in lever guns is particular to overall length. 100% Hand Loaded! We put the same care into each round as you would at your loading bench.
Meets SASS Power Factor.
Sized: .358
OAL: 1.430
Velocity:  FPS 590
Power Factor: 93 B
HN 12/15